Robert Thomas Roark
Robert "Bob" Thomas Roark died on Sunday, Feb. 15, 2009. He was 73 years old.
Born on April 22, 1935, in Rock Falls, Ill., Roark was the son of Jeanette (Andrews) and Howard Roark. He married Mary Jo Wright on Nov. 25, 1954, in Princeton, Ill. The couple then moved to Colorado in 1957.
Roark owned and operated Longmont Signs and Decals from 1964 to 1976, and then served as pastor of Tri-Town Baptist Church until his retirement from full-time ministry in 1993. He spent the past 16 years working for Longmont Signs, Inc. and continued serving in Christian ministry. Roark was a member of Faith Baptist Church in Longmont.
What characterized Bob Roark most was his love for the Lord Jesus Christ, and his love for other people. Although he will be missed, his friends and family hold no doubt that he is in a far better place and will someday be reunited with him in heaven. As the famous evangelist, Dwight L. Moody stated, "Someday you will read in the papers that I am dead. Don't you believe a word of it. At that moment I shall be more alive than I am now."
Among others, preceding Bob Roark in death were his parents, one brother, Steven Roark and his sister, Doris Hiddleson.
He is survived by his wife, Mary Jo; two sons, Thomas Roark and his wife, Peggy, of Brush; and James Roark and his wife, Teri, of Johnstown; two daughters, Cindy Stennette and her husband, Jim, of Longmont; and Laurie Johnson and her husband, Jamie, of Berthoud; two brothers, James Roark and his wife, Marilyn, of Phoenix, Ariz.; and Paul Roark and his wife, Clyda, of Kiowa, Kan.; 13 grandchildren, three great-grandchildren, and many other relatives and friends.
Visitation was held on Sunday, Feb. 22, 2009, at Ahlberg Funeral Chapel with family present to greet friends. Funeral services were held at 10 a.m. on Monday, Feb. 23, 2009, at Faith Baptist Church in Longmont. Interment followed the funeral service at Mountain View Cemetery, Longmont.
Memorial contributions may be made to the Robert Roark Memorial Fund in care of Ahlberg Funeral Chapel, 326 Terry Street, Longmont, CO  80501. Share condolences online at www.AhlbergFuneralChapel.com.

Verda Silbaugh
Verda Marie Silbaugh passed away at her home on Feb. 19, 2009. She was born on August 3, 1919 in Brighton, Colo. to George W. and Ethel Mae (Marooney) Stockton.
Her mother passed away when Silbaugh was very small and she always talked about how her dad raised her and her brothers and sisters. He gave her the nickname Girlie, and she often told of fond memories she had with him. Her father was in the cattle business and was associated with the Denver Stockyards for many years.
On December 5, 1936, Silbaugh married Norman Daniel Flores. The couple had four children and farmed in the Longmont and Mead area for many years. Farming was a way of life they both enjoyed very much. She was a devoted mother and worked hard for her family.
Later in life, she married Foster Silbaugh, a contractor in Longmont for many years.
She was preceded in death by her parents; brothers and sisters; infant daughter Norma Jean Flores; daughter-in-law Sharon Flores, granddaughter Connie Ann Kiehn and both of her former husbands.
She is survived by her children, George (Lynda) Flores of Berthoud, Carolyn (Larry) Cole of Lyons, Buck (Debbie) Flores of Rogerson, Idaho; her grandchildren, Kristi, Kelli, Shawn, Cindy, Teresa, Tracey, Harold Jr., Scott, Cody, Kari and John; her great-grandchildren, Tanner, Bailey, Braden, Morgan, Brynn, Tarrel, Taylor, Blythe, Justin, Dereck, Keesha, Travis, Jessica, Jake and Heath; her great-great-grandson, Connor Michael; her nieces, Joann (Gerald) Cooper, Lynda (Mel) Heinlen, Myrna (Brian) Fasion, Bernita (Dewey) Faulkner and Teri (Mike) Riley and her nephews, Rick Stockton, Steven Flores, William (Carol) Leff and Dale (Rose) Flores.
Graveside service and interment was held Monday, February 23, 2009 at Longmont Mountain View Cemetery, cremation was at Ahlberg Funeral Chapel and Crematory. Memorial contributions may be made to the National Multiple Sclerosis Society and sent in care of Ahlberg Funeral Chapel. Share condolences online at www.ahlbergfuneralchapel.com.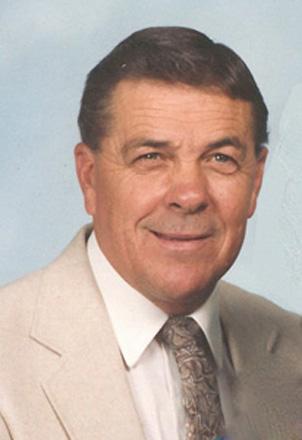 Print This Post