Peter Taylor Marks
Loveland resident Peter Taylor Marks passed away unexpectedly at McKee Medical Center in Loveland on Friday, Jan. 30, 2009. He was 63 years old.
Known to his friends as "Pete," Marks was born July 25, 1945 in Staten Island, N.Y., to Cornelius and Helen (Barber) Marks. He grew up in New York and New Jersey. On June 11, 1977, he married Carol M. Ronchi in Point Pleasant, N.J.
Talented with his hands from a young age, Marks worked as a diesel mechanic for Yellow Freight and Anchor Motor Freight for a number of years. He later owned and operated Shear Revelations, sharpening and selling high quality hair cutting shears and also repaired windshields with his business, Hi Tech Windshield Repair.
He enjoyed motorcycles, hunting and fishing. His true joy was spending time with his grandchildren, Kirsten, Jordyn and Aiden, who fondly referred to him as "Pop-Pop."
Marks was preceded in death by his parents, and his brother, Bryan Marks. He is survived by his former wife of 31 years, Carol Marks; daughters, Christine Probst and her husband William, of Aurora, Dawn Baas and her husband Robin, of Loveland, and their families; his sister, Merry Bauer and her husband, Wallace, of Bricktown, N.J.; as well as his nieces, nephews and extended family members.
A memorial service will be held on Wednesday, Feb. 4, 2009 at 1:30 p.m. at Faith Community Lutheran Church, Longmont. Howe Mortuary in Longmont has been entrusted with cremation arrangements.
Please share thoughts, memories and condolences with the family online at: www.howemortuary.com.
Bertha Lincoln
Bertha Mae (Bea) Lincoln, age 77, passed away on Jan. 30 at Longmont United Hospital.
She was born in Trinidad, Colo., in 1931 to Bertha Garner Short and Charles W. Short. It was in Trinidad where she met her husband of 60 years, Robert Lincoln. They were married on Nov. 10, 1948.  The couple moved to Massachusetts, where Lincoln stayed home and raised their three children. They moved back to Colorado in 1965.
A devoted mother, grandmother, wife, sister, aunt, and friend, Lincoln cared deeply about others and most often put their feelings first.
She was preceded in death by her parents and eight brothers and sisters. She is survived by her spouse, Robert Lincoln of Longmont; her sisters, Norma Smith of Eureka, Calif.; Leonora Jean Burnett of Albuquerque, N.M.; Carol Kerr of Lumberton, Texas, and numerous nieces and nephews.
Lincoln is also survived by her children; Linda Cheatham and husband Mickey of Longmont; Bob Lincoln and his wife Carla of Fairbanks, Alaska; and Chuck Lincoln and wife Dawn of North Pole, Alaska. She is also survived by her grandchildren; Mike and Mark Cheatham of Longmont; Keith, Kevin, Kyle, Jacob, Joel, Chambray, Christianne and Alana Lincoln of Alaska, and great-grandchildren Alyssa and Gabe of Frederick, Colo.
She loved to entertain, often had guests over, and always made them feel welcome. She enjoyed playing bridge with Bob and their friends every week as well as being involved in Bible studies, which she loved. Lincoln had a deep relationship with Jesus Christ. She relied on her Lord and Savior for everything.
She enriched the lives of all who knew her. She was a truly amazing woman, who never gave up hope. While she was sick, she never spoke even one negative word. Her family and friends could all say that they will never meet another woman like her in their lifetime. We are all so blessed to have had her in our lives, and we know she lived her whole life for the day she would get to meet Jesus.
A celebration of her life will be held on Saturday, Feb. 7, at Calvary Church, 2101 Gay St. in Longmont at 1 p.m.
,
Manuel Lujan, 85, of Berthoud, died on Jan. 31, 2009 at the Hospice Care Center at McKee Medical Center.  He was born on Jan. 1, 1924, in Mora, N.M. to Bonifacio and Rosanna (Rivera) Lujan.
Lujan served in the U. S. Army during WWII.
On Oct. 22, 1976, he married Rubye E. Hacker in Longmont. She preceded him in death on March 20, 2003.
Lujan worked as a laborer, working road construction and helped to build Interstate 25. He then worked for the Rawhide Power Plant, retiring after many years of service. He lived in Berthoud most of his life.
A member of St. John the Evangelist Catholic Church, Lujan was also a member of the Vet's Club.  He loved his pets and he loved gardening and sharing what he grew in his garden with others.
He is survived by his daughters Dorothy Neubauer, Doris DeMoss, Delia Martinez, Delores Lujan, Debbie Sauer, and Dianna Lujan, and sons, Daniel Lujan and David Lujan, and stepsons David Lumbert and Steven Lumbert, along with numerous grandchildren, great-grandchildren and great-great-grandchildren.
Manuel was preceded in death by his wife, Rubye Lujan, sons, Dennis Lujan and Dean Lujan and seven brothers and sisters.
Mass of Christian Burial will take place at 10:30 a.m., Wednesday, Feb. 4, at St. John the Evangelist Catholic Church in Loveland. Visitation will take place at the church prior to services. Interment will take place at Greenlawn Cemetery in Berthoud.
Memorial contributions may be made to the Manuel Lujan Memorial Fund, in care of Kibbey Fishburn Funeral Home, 1102 N. Lincoln Ave. in Loveland.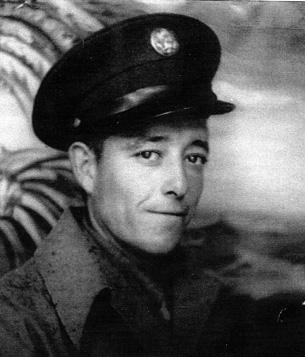 Print This Post