Amber Tina Brooks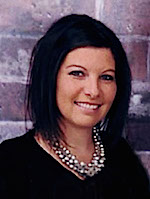 June 5, 1982 – January 11, 2015
Amber Tina Brooks passed away January 11, 2015 at Medical Center of the Rockies in Loveland. She was 32 years old.
Amber was born on June 5, 1982 in Corona, California to Jeff Shepherd and Karen Dampier. She was raised in California until the age of 7, when she moved to Colorado with her mom. She graduated from Berthoud High School in 2000; and became certified as a C.N.A. through Front Range Community College.
On October 20, 2001 she married Ryan Brooks at Central Presbyterian Church in Longmont. Amber worked at North Shore Rehab and Health in Loveland where she started as a C.N.A. and was currently the facilities Activities Director.
She attended Life Bridge Christian Church.
Amber's family was her life; she loved spending time with them. She enjoyed hiking, family camping trips, and her children's sporting events. Amber also loved animals, especially riding her horse.
Amber is survived by her husband Ryan Brooks; her sons Nathan and Tyler Brooks; her parents Jeff Shepherd and Karen Dampier; her sisters Lori and Robyn Shepherd; and her mother and father-in-law Dale and Teresa Brooks of Longmont.
A funeral service will be held at 10:00am, Monday, January 26, 2015 at LifeBridge Christian Church. Private interment Berthoud Greenlawn Cemetery. In lieu of flowers memorial contributions to help with funeral and medical expenses can be made to the Amber Brooks fund at Guaranty Bank in Berthoud. Visit www.ahlbergfuneralchapel.com to share condolences.

Print This Post