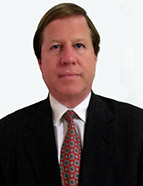 Brent Andrew Lind, 54, of Berthoud, died on January 22, 2013 in Berthoud. He was born on May 29, 1958 in Boise, Idaho, to Wyland Herman and Alice Marie (Bradshaw) Lind.
He served as a missionary for the Church of Jesus Christ of Latter day Saints for the Milan, Italy mission for 2 years.
Brent graduated from Capital H.S. in Boise, Idaho. He received his Associates Degree from Ricks College and his Bachelors and Masters Degree in Certified Public Accounting from Brigham Young University in Provo, Utah.
He married Kelly Lee Green on July 31, 1987 in Denver.
Brent worked as a Certified Public Accountant for Brock & Company in Northglenn.
He has lived in Berthoud since 2000, moving here from Westminster.
He was a member of the Church of Jesus Christ of Latter day Saints in Berthoud. Brent was currently serving as 2nd Counselor of the Bishopric for the Berthoud LDS Ward.
He loved hiking and fishing, and spending time in the outdoors, especially at the family cabin. He also enjoyed football and basketball. His favorite activity was to spend time with his family.
Brent is survived by his wife, Kelly Lind of Berthoud, daughters, Larissa, Kara, Lydia and Lily, his mother, Alice Lind of Boise, Idaho, brothers, Bruce Lind, Mark Lind, Dennis Lind, and Jared Lind, and sisters, Wendy Dixon, Lynette Evans, Diane Friel, and Jill Barry.
He is preceded in death by his father, Wyland H. Lind.
Brent Andrew Lind was the most loving and charitable husband, father and friend. He always put others before himself with work, church, and life making many sacrifices for others along the way. He set a standard and was an example to all those around him. We will love and miss you more than words can say. Your legacy lives on through us.
Funeral services will take place at 11:00 a.m., Saturday, January 26, 2013 at the Church of Jesus Christ of Latter day Saints, 550 Spartan Avenue, Berthoud. The family will greet friends prior to services at the church from 10-10:45 AM. Viewing will be from 4-7:00 PM, Friday at Kibbey Fishburn Funeral Home in Loveland. Interment Berthoud Greenlawn Cemetery.
Memorial contributions may be made to the Church of Jesus Christ of Latter day Saints in care of Kibbey Fishburn Funeral Home.

Print This Post