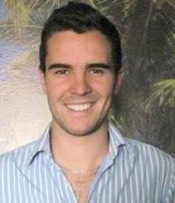 Malachi Bilson was born March 23, 1992, in Glenwood Springs, Colorado.
Our Artist, Angel went to be with our Lord and Savior this past Friday, Feb. 15, in a tragic accident in Berthoud, Colorado. Malachi's charm, grace and humor lit up the lives of everyone he touched. His compassionate intelligence and exceptional talent and creativity helped him pursue his dreams in film and photography. He was so full of life. His million-dollar smile and passion will live on in those who will carry on his memory. He was poised to enjoy all life had to offer, from snowboarding to surfing.
He was always ready to take on life as it came.
Malachi is survived by a loving family: Parents: Matt Bilson and Kim Macdonald, both of Silt, Colorado, Grandparents: Skip and Carol Bilson of Meeker, Dianne Macdonald of Berthoud, and Mary Sorensen of Glenwood Springs. He is also survived by Phoenix Anderson and many other loving relatives and friends.
His life will be celebrated on Friday, Feb. 22, at 1 p.m. at a service at the Rifle Funeral Home, 1400 Access Road, Rifle. Prior to this a viewing will be held from 11 a.m. to 1 p.m. at the Funeral Home. Interment will follow at the Skyline Cemetery in Silt, Colo.

Print This Post