Byron L. Gaede, 72, of Berthoud passed away at his residence on June 12, 2009. He was born Dec. 25, 1936, in McPherson, Kan., to Ruben H. and Helen Marie (Davis) Gaede.
He graduated from high school in 1955 in Little River, Kan., and worked for DJ Fair Lumber in Sterling, Kan. Gaede was also a volunteer fireman. He was always in the lumber business and worked for Foster Lumber, Diamond Lumber and most recently County Line Lumber. He was a member of the Little River Methodist Church and enjoyed gardening, fishing, snowmobiling and bowling.
On Sept. 15, 1962, he married Linda Jones in Minneola, Kan. They lived in Kansas, Colorado and Wyoming before returning to Colorado in 1987.
He is survived by his loving wife, Linda, of Berthoud; son David Gaede (Lynn Davis) of Louisburg, Kan.; daughter Shari DeOllos (Jesse) of Frederick, Colo.: sisters Kay Purkapile of Debary, Fla., and Edythe Vibbert (Donald) of Hutchinson, Kan.; one grandson; and two great-grandsons.
He was preceded in death by his parents, three brother-in-laws and one sister-in-law.
Memorial services will be held Sunday, June 21, at County Line Lumber, 4047 N. County Line Rd., Erie, Colo.
Memorial contributions can be made to Make A Wish Foundation or Mountain Valley Hospice in care of Viegut Funeral Home, 1616 N. Lincoln Ave., Loveland, CO 80538.
For condolences, go to www.ViegutFuneralHome.com.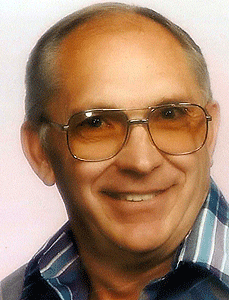 Print This Post