Ronald W. Johnson, D.D.S., 69, of Longmont, passed away Monday, June 15, at HospiceCare Center in Louisville.
He was born May 28, 1940, in Denver to Lester L. and Virginia M. (Widdowfield) Johnson.

Ronald graduated from Englewood High School in 1958, earned his undergraduate degree at University of Colorado-Boulder and graduated from the University of Nebraska School of Dentistry in 1965.
He married Mary L. Kohlmeyer on Oct. 16, 1965, in Wymore, Neb.
Dr. Johnson served in the Navy from 1965-68 with the Naval Dental Corps in Hawaii. He moved to Longmont in August 1969, working in the general practice of dentistry. He had a private practice from 1969 until 2006 and continued to work part time with the CU Dental School until 2008.
He was awarded the rank Eagle Scout. B.S.A., and was a master counselor of DeMolay. He was a member of First Evangelical Lutheran Church, where he was active in the church in many capacitie,s and he was also very active in the dental community. Dr. Johnson was an avid family man, hunter, fisherman and skier.
He was preceded in death by his father.
Survivors include his wife, Mary, of Longmont; three sons, Corey Johnson (Amy) and Casey Johnson (Jeanne), both of Glenwood Springs, and Caley Johnson of Denver; his mother, Virginia Johnson of Longmont; his brother, Barry Johnson (Patty) of Snoqualmie, Wash., and six grandchildren, Zachary, LeighAnne, Kaitlyn, Brady, Tyler and Annika Johnson.
A memorial service will be 11:30 a.m. Monday, June 22, at First Evangelical Lutheran Church, 803 Third Ave. in Longmont, with Rev. Steve Berke officiating. Private interment will be at Ryssby Cemetery. Memorial contributions can be made to First Evangelical Lutheran Church, HospiceCare of Boulder and Broomfield Counties or Ducks Unlimited, and sent in care of Ahlberg Funeral Chapel. Share condolences for the family at www.AhlbergFuneralChapel.com.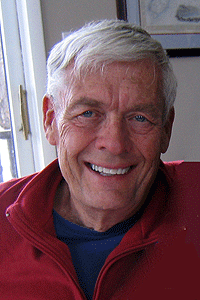 Print This Post