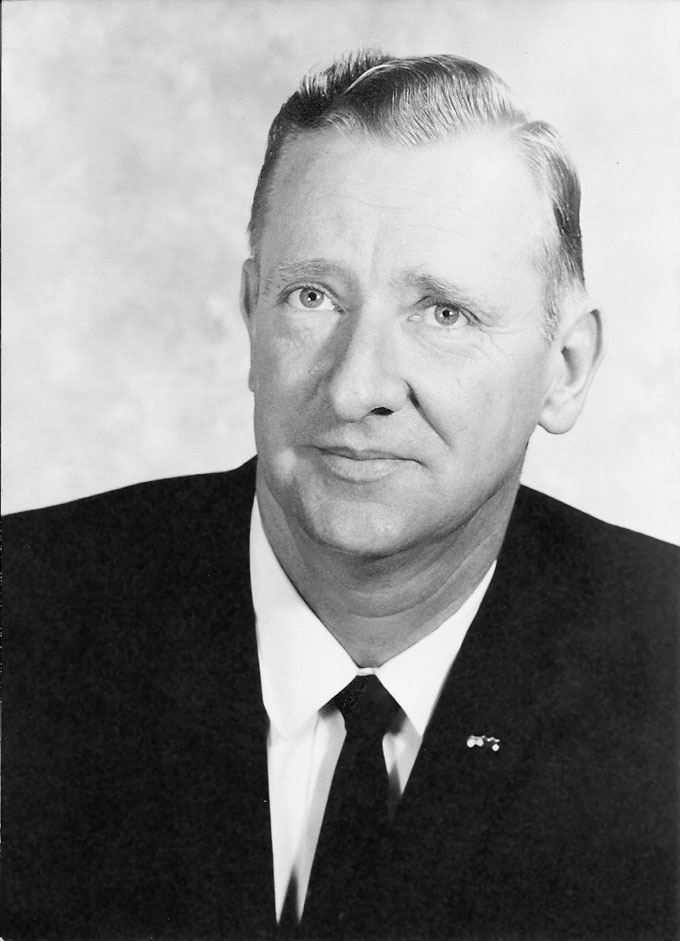 Furman Donald McClain passed quietly in his sleep on June 2. He was born in the Village of Lombard, Ill., to Furman Delbert McClain and Muriel Hederich. Upon graduating from Union High School in Adams City, Colo., he joined the Navy in 1942. He then served on the Lexington, Enterprise and Ticonderoga ships, was a tail gunner on the SBD aircraft, fought in a commando unit in the South Pacific and saw action from the Admiralty Islands to Japan. A three-day rotation out of Saipan/Tinian put his crew on bomber escort for the Enola Gay.
After the war he returned to Denver where he married Nelda Lee Hicks and they raised their four children. They divorced in 1960. He transferred to the naval base at Alameda, Calif., where he retired from the Navy as Chief Petty Officer Grade 3 in 1964. He then worked as a licensed physical therapist for the next five years. He moved to Nevada where he worked for the city of Las Vegas Transportation Department until he retired in 1989. He then moved to Berthoud to be close to his family.
McClain loved restoring old automobiles and was a member of the Classic Car Club of Colorado for many years. He was a life-long Mason and a volunteer at Wings Over the Rockies Museum. Like many of his generation, he could fix anything and found usefulness in everything from a wooden match stick to empty tin cans. He was a whiz at the barbeque and in the kitchen. One of his great pleasures in his later years was cooking. He was caring and generous, always willing to give someone a ride to a doctor's appointment, visit an ailing friend or help a neighbor. He was a man of few words but he stood by every one of them.
He was preceded in death by both of his parents, his sister Mary McClain Quimby, his daughter Beth Ann McClain and brother-in-law Joseph 'Bud' Benallo, Jr. He is survived by his sister Eleanor Benallo, brother-in-law Charles 'Red' Quimby, son Fred McClain and his wife Marion, daughters Dona and Sally McClain, Granddaughters Dona Lund, Christina Alloway, Heather Viera, Melinda McClain, grandson Christopher McClain, twelve great grandchildren, nieces Sharon, Joan (Dennis) Haberkorn, Bonnie (Jim) Greene, nephews Gary (Diann) Benallo, Mike (Carla) Benallo, Dick (Connie) Quimby, Delbert (Lelani) Quimby, grandstepsons Brad and Jeff and both of his former wives, Nelda Lee (McClain) Redfield and Myra.
A memorial service will be held at the Ahlberg Chapel on Saturday, June 13 at 10 a.m. In lieu of flowers, donations can be made in his name to the Wings Over the Rockies Museum or the Shriners Crippled Children's Hospital. McClain will be buried at sea by the U.S. Navy in the South Pacific where he so bravely served his country. Visit www.ahlbergfuneralchapel.com to share condolences with the family.

Print This Post