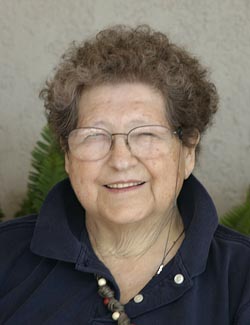 Helen A. Schneider, 73, of Berthoud, passed away peacefully at home in the Rocky Mountains in Berthoud, Colorado on January 31, 2011. She was born on July 6, 1937 in Ellendale, North Dakota to Edwin and Evelyn Jording.
She is survived by her children, Nancy, David, Carl & Elizabeth; grandchildren, Kirsten, John, Cody & Dalen; great grandchildren, Deziree & Dylan.
A visitation will be held from 4:00 to 8:00 p.m., Friday, February 4 at Allnutt Funeral Service in Loveland. The funeral service will be held on Saturday, February 5 at 11:00 a.m. at Mt. Olive Lutheran Church in Loveland. Interment will be at Greenlawn Cemetery in Berthoud. Memorial contributions may be made to the American Diabetes Association in care of Allnutt Funeral Service. Please view the online obituary, send condolences and sign the family guest book at www.allnutt.com.

Print This Post