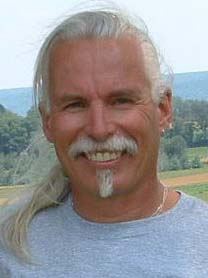 It is with great sadness that the family of John Mahlon Callahan announces his sudden passing on Monday, September 3, 2018. He was 66 years old. John was born on February 15, 1952 in Phillipsburg, Pennsylvania. He was the son of John "Jack" Mahlon Callahan and Helen Marie (Lukach) Callahan, who preceded him in death.
After graduating Oxford High School in Michigan in 1970, John began a long-time career in construction and finish carpentry. He was a traditional, hard-working craftsman who took pride in a job well done. John and his family moved to Berthoud in 1993. He was married to Veronica A. Locke until 1995. Their daughter and Berthoud resident, Erica (David) Schultz survives, as does John's current wife of 8 years, Charlotte DePaulo.
John Callahan was an avid Harley Davidson motorcycle rider, who loved travelling to explore and photograph the beauties of the American West. He was a volunteer with the Patriot Guard Riders and was a supporter of many other military and veteran support organizations. John enjoyed Civil War history, classic cars and was a sports enthusiast. Family, friends, patriotism, and appreciation for nature were the hallmarks of John Callahan's life.
In addition to his beloved wife, Charlotte; his dear daughter, Erica; and son-in-law, David, John Callahan is survived by sister Dr. Clara A. Callahan (Peter R. Goodman) of Spring House, Pennsylvania; Charlotte's son, Nicky DePaulo of Golden, Colorado; Charlotte's daughter, Aimee (Kim) Coulter and their child Kellen of Indianapolis, Indiana; and a multitude of close friends who mourn the death of a kind and honorable man.
Memorial service for family and friends to be announced at a later date. In lieu of flowers, memorial donations may be made to the American Heart Association. Go to www.viegutfuneralhome.com for condolences.

Print This Post