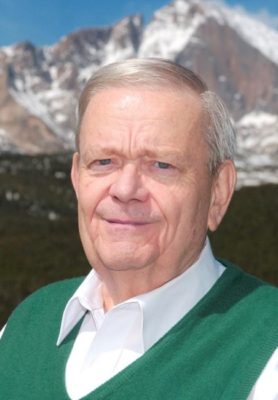 Aron, Thomas J,. III Aug 18, 1939 – Aug 8, 2018
Thomas J. Aron III , age 78, died in Berthoud. Tom was born to Thomas J. Aron, Sr. and Lucile Beals Aron of Crete, Nebr. He married Ann Zeilinger in David City, August 18, 1963 (Divorced 1993). Tom was preceded in death by his parents; his brother, Charles E. Aron; and two of his nephews. Tom is survived by his three sons, Richard, Edward, and John, their wives; four grandchildren; one nephew; two nieces and their families.
Tom graduated from Crete High School in 1957 and Doane College in 1961. He received a LLB from the University of Colorado School of Law in 1966. Tom practiced water law in Colorado. He was also a novelist and award-winning journalist.
CELEBRATION OF LIFE: Saturday, September 22, 2018, 2 p.m., at Allnutt Funeral Home in Greeley. In lieu of flowers, donations may be made to the Boy Scouts of America or the YMCA of the Rockies in care of Allnutt Funeral Service. Friends may view the full online obituary and send condolences at www.allnuttgreeley.com. Allnut Funeral Service Greeley, Colo. (970) 352-3366

Print This Post