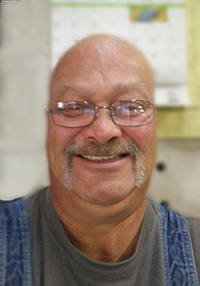 Garran "Gary" David Ryan, 57, of Berthoud, Colorado, passed away suddenly on Sunday, September 9.
Gary was born on August 3, 1961 in Minot, North Dakota to David and Josephine Ryan.
Gary was a skilled mechanic and worked as the owner and operator of Toys Auto in Berthoud.
Gary had a love for cars, fishing, friends and family. He had an infectious laugh and always had a smile. Gary was good, kind and had a heart of gold. He would always go out of his way to help anyone in need.
He was here for just a moment in time to make the world a kinder, gentler place.
Gary was preceded in death by his father.
Gary is survived by his mother; his sons Mark (Elisha), and James Ryan; grandchildren: Cameron, Addison and Braylin Ryan; brothers: Darran (Karen), Bill (Cassie), Paul (Deb) and Mike (Stephanie) Ryan. Gary also leaves a great number of nieces and nephews.
Memorial service will be held at 10 AM, September 23, 2018, Mehaffey Park, 3285 W 22nd St, Loveland, Colorado.
Memorial contributions may be made to the American Heart Association in Gary's name.

Print This Post