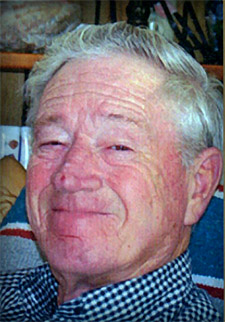 John W. Kinch, 72, passed away March 29, 2016 at his home in Berthoud.
He was born February 29, 1944 in Denver, to Harvey and Virginia (Gilliland) Kinch.
John enlisted in the US Army on May 24, 1962 that began a distinguished 20 year career. He saw duty in Viet Nam among many duty stations. John was awarded the Bronze Star, Vietnam Cross of Gallantry w/Palm, Meritorious Serve Medal and Valorous Unit Award to name a few. He was honorably discharged to retirement with the rank of Chief Warrant Officer on March 1, 1983.
John married Virginia Kerr in 1961 and they were blessed with four children Eric, Mary Jo, John Jr. and Barbara. They later divorced. He returned to Colorado in1985. On August 3, 1991 John married Dorothy Vigil MacLeod in Evans, Colorado.
After his Army career John embarked on the next chapter of his working life that included time as a dairy farmer, truck driver, restaurant owner, he created a pay telephone communication business, owned a horse farm near Greeley and worked for Gerrety Gas and Oil Company. In 1994 John went to work for the Arby's parent company, the Baily Co, and spent the next 18 years as a dispatcher, retiring in 2012.
He was preceded in death by his parents, brother-in-law Patrick Van Antwerp and nephew Patrick Van Antwerp II and a step grandson.
John is survived by his wife Dorothy, children Eric Kinch, Mary Jo Pierce, John Kinch, Jr. and Barbara Cousino, nine grandchildren and 7 great grandchildren, brother James Kinch and two sisters Mary Lou Van Antwerp and Kay Gaylord. He is also survived by step-children Walter MacLeod, Wayne MacLeod, Wilma MacLeod Deffke and Glen MacLeod Rose, 10 step-grandchildren and 4 step-great grandchildren
Memorial services will be held 11:00am Monday, April 4 2016 at the Ahlberg Funeral Chapel. Inurnment with Military honors at Fort Logan National Cemetery at 3:00pm Monday, April 4, 2016. Cremation entrusted to Ahlberg Funeral Chapel and Crematory. Visit www.ahlbergfuneralchapel.com to share condolences.

Print This Post