Funeral services will be held Saturday, March 19th at 11:00 AM at Father's House Ministries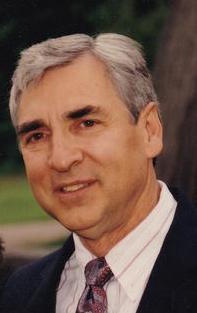 Robert J. Miosek passed away on March 10, 2016, in Loveland, Colorado. He was born on October 24, 1937, in Little Falls, New York and graduated from Little Falls High School in 1955.
He enlisted in the Air Force shortly after graduation from high school. In 1959 he married Marilyn Morse, a union to which two children were born; they were later divorced. He married the love of his life, Darlene Bradley, in 1977; they lived and worked in the Berthoud, Colorado area for many years. In 2000 he retired from Storage Technology Corporation after 29 years as engineering manager.
He was a true outdoorsman, skiing, SCCA racing, hunting, hiking and camping. He belonged to various recreational sports clubs. He earned his private pilot's license at 16 and continued flying until recently. He enjoyed gold prospecting in his spare time. He was active in his church, Fathers House Ministries, in Fort Collins, Colorado.
He is survived by his wife, Darlene, son Bob (Margaret) Miosek, daughter Stephanie (Ken) bach, five grandchildren and 10 great-grand children, sisters Sylvia (Ivan) van Roekel, Karen (Ray) Schimmer, and several nieces and nephews. He was preceded in death by his parents, Jacob Miosek and Anna Miosek, and his sister, Beverly. Arrangements by Vessey Funeral Services. Funeral services will be held Saturday, March 19th at 11:00 AM at Father's House Ministries. In lieu of flowers donation may be made to Father's House Ministries, 2649 E. Mulberry, Fort Collins, CO. 80524

Print This Post