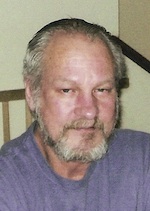 Mike Warner, 66, died November 7, 2012 in Loveland with his family by his side.
He was born September 5, 1946 in Cheyenne, Wyoming to Virgil and Irene Warner. He enjoyed fishing; cooking; playing cards and spending time with his many friends and family.
Mike is survived by his sisters Connie Rybicki (Bill), Nancy Dreiling (Ken), Peggy Martin (Bill), and brother Andy Warner (Trinity); along with 11 nieces and nephews.  Mike's love, kindness and humor touched many lives and he will be greatly missed by all.
A Viewing will be held Monday, November 12, 2012 from 5:00-7:00 p.m. Funeral service, Tuesday, November 13, 2012 at 10:00 a.m., both will be held at Kibbey-Fishburn Funeral Home, 1102 N. Lincoln Ave., Loveland, Colorado with reception to follow.

Print This Post