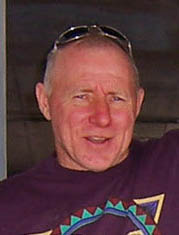 January 18, 1959 – September 15, 2016
Paul Alan Jones was born on January 18, 1959 and passed on September 15, 2016.
Paul passed @ Pathway's Hospice in McKee Medical Center after a month long illness. Paul was born to Thomas C & Joyce N Jones. He attended Berthoud Schools and graduated from Berthoud High School in 1977. He also went to CMC in Leadville and true to the nature of the schools nickname CNSki, he did ski, a lot…there where many powder days. Paul also attended Colorado Aero Tech and graduated top of his class in the Power Plant Tech program. He was married to Jacque Slavens and raised two children. In the most recent years he was his mother's primary care giver until he started to get ill. He was well known and liked in the Berthoud/ Loveland area. Paul was involved in softball, Moon Theater, disk golf and helping others in general. He was surpassed in death by his father Tom and oldest brother Donald.
He is survived by his mother Joyce, brother Thomas and sister Patricia. He also leaves behind his children, aunts, nieces, nephews & cousins. He was well know and liked around Berthoud. In lieu of flowers, donations can be made to Pathway's Hospice. There will be a memorial gathering on Saturday October 1 @ 1pm, at the Barn Owls Dance Hall, 619-1/2 4th Street, Berthoud. A light lunch will provided. Go to www. viegutfuneralhome .com for on-line condolences.
Funeral Prayer for Paul Allen Jones
Heavenly Father, we are gathered here to remember Paul and to share with one another, not his passing, but his living. You gave him a wondrous mind, which on occasion he chose not to use, but you gave him a genius for all things mechanical and a passion for all things human. We watched him grow up here- work hard for his father, and hardly work for his teachers. Frequently he would apply the Jones genius to work and school and make things look easy. He fell in love, married, raised children, took care of his friends and family the best he could. I don't remember a single time when I needed help that he didn't come.
We've been left here behind1 but with no need to say goodbye
For you've left his heart with us, so there's no need to cry.
The love from deep within him shall reach us from the stars
We'll feel it from the heavens and it will heal all scars.
Father, thank you for sharing Paul with us; a good-hearted boy, a strong, young man, a gifted mechanic, carpenter, actor, philosopher, and friend. Amen.
Written and spoken by Tom Patterson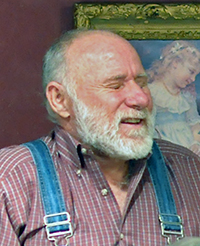 Print This Post