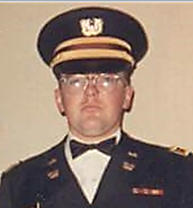 Thomas Frederick Bennett was born in Pennsylvania on Jan. 27, 1942. Husband, father, grandfather, friend and patriot, Tom was loved and respected by all who knew him. There are so many wonderful stories to tell about this great man. He dearly loved his family, his country, God, and maybe especially his adopted home state of Colorado. He and his wife Karen were much more than husband and wife. He often introduced her as his best friend. They enjoyed 52 years of marital bliss. He and Karen have three sons; Thomas, Noel and Roger, and five grandchildren: Briana, Chase, Shawna, Karley and Ryan. Their daughter Maureen passed away as an infant.
Tom was born into the U.S. Army as the son of Lieutenant Colonel Frederick Bennett and Vivian Phelps Bennett. With Army in his blood, he enlisted shortly after graduating from high school and rose to the grade of staff sergeant and then was promoted to chief warrant officer. Tom received numerous decorations for his military service, including the Bronze Star for service in Vietnam.
After retiring from the U.S. Army, he worked for Honeywell while living in Newtown, Conn. After his career at Honeywell he was employed at the radiology department of Danbury Hospital in Danbury, Conn. When it was finally time to retire he and Karen relocated to Berthoud, Colo. He sure enjoyed being back in Colorado and living on "Bennett Ranch" in Berthoud. It was here he finally had quality time to devote to Karen, his sons and their families.
In Berthoud he also found his "dream job" – working in a hardware store. He loved to teach and helped many customers solve home-repair problems, and even helped students make their mousetrap cars for school projects. He worked at Berthoud Hardware for eight-and-a-half years.
He also used his love of teaching working at Dream Catchers. He tutored students in algebra, English, spelling and interpersonal skills
If you ever heard him laugh, you would never forget him. All who knew Tom have lost a very special man. He will not be forgotten. Without a doubt, he will be the subject of many "war stories" when his old Army buddies gather.
Services for Tom will be Monday, Dec. 26, 2016, with a visitation from 10 a.m. – 12 noon, and a service starting at noon at Allnutt Funeral Service, 2100 N Lincoln Avenue,Loveland Colorado. An interment service will take place Tuesday, Dec. 27, 2016, at 11:30 a.m. at Ft. Logan National Cemetery in Denver, Colorado.

Print This Post