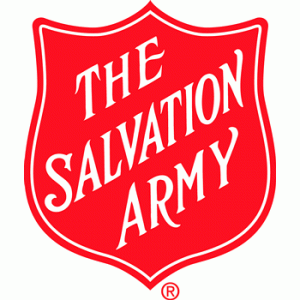 Come Join our Volunteers for the 2010
Salvation Army Red Kettle Campaign!!!
You're helping folks right here at home. Plus — You'll get lots of smiles and thank you's to add to your Holiday Cheer!
The volunteer Loveland-Berthoud Salvation Army Service Unit raised over $60,000 last year…way more than in previous years. Now, come join us in this rewarding experience as we try to beat this record this year and help even more of our needy right here at home.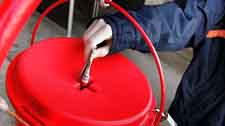 It's easy to do – you can pick your shift time (2 hours, or less) any time between 9 a.m. and 6 to 7 p.m. We're ringing the bells and spreading the Holiday cheer between November 19 thru December 24th this year. Sundays are excluded.
Ninety (90%) percent of the money donated goes directly to help our local families, individuals and our community. The remaining 10% goes to the Denver headquarters to fund disaster relief, etc.
Last year's $60,000 was given to those in need through support to : House of Neighborly Service (Loveland and Berthoud), Neighbor to Neighbor, Police Chaplains, Community Kitchen, Back Pack Program for schools, Disabled Resources, Alternatives to Violence, and Disaster Relief.
Do this for you – you'll always treasure the experience. And you're helping so very many.
Most people commit to to two hours ringing for one or more times. The Berthoud site is at Hays Market. High Schoolers and families are encouraged to participate as well as adult volunteers. At least one person at the bell ringing must be at least 16-years-old. Check out the time sheet below and phone or text Trish at 970-308-9718 to schedule your dates and times. You can also e-mail or text Trish at  iwant2ring2010@msn.com.
Thank you for supporting the needy in our community!
The Salvation Army…Doing the Most Good

Print This Post