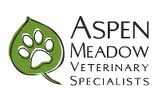 Keeping your Pets Safe this Winter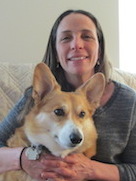 Sofia Kalkstein, DVM
Emergency Veterinarian
We have all heard the old adage in Colorado that if you don't like the weather, wait a minute. However, winter is here and will lay its' cold, snowy grip on the Front Range for the next few months. Here are some reminders about how to keep our best friends safe during this season.
Both cats and dogs are vulnerable to antifreeze poisoning, which is commonly used this time of year. Its sweet taste is irresistible to pets, but will cause severe kidney damage without aggressive treatment. Antifreeze or other toxic substances, like ice melt, may be on your dog's paws after a walk in the slush, so wiping off paws, feet and the underbelly with a towel when you are back home may prevent exposure to these toxins.
Cats should stay indoors year round for many reasons, but especially when it is cold outside. Their relatively small bodies make them susceptible to freezing temperatures much faster than dogs. Cats that go outdoors have been known to seek out the warmth of a recently running car motor to avoid the cold temperatures. If a cat is asleep on the engine, tragedy can occur when the motor is started. Rapping loudly on the hood with your fist prior to starting your engine should alert a sleeping feline that their nap is over and they should return to the warmth of a home.
Another issue facing our loyal canine companions is the effects of snow on their senses. It is important to keep dogs leashed in a snowstorm as they can easily become disoriented. A fluffy layer of snow is a great disguise for razor-sharp shards of ice that can cut into paws and legs. An off leash dog will be more prone to these injuries. If you notice your dog limping, bleeding, or other signs of injury, see your local veterinarian to assess their paws.
Another of the problems we face with the onset of the cold weather is joint pain or pain associated with metal hardware placed in orthopedic surgery, a problem that does not only apply to humans. If your dog has had orthopedic surgery and has metal plates placed on their bones as part of the repair, they may experience discomfort or even pain in the cold weather. If your pet does spend a considerable amount of time outside in the winter, consult with your veterinarian as to whether the device should be removed once the bones are healed, as well as other possible options for pain management. Remember, there are no safe, over-the-counter pain medications you can give your pets at home! Consult your veterinarian for recommendations.
There are many factors that dictate how much exposure your dog can withstand, including hair coat, thickness of the skin, breed, age, and how acclimated your dog is to spending time outdoors in the cold weather. A large Siberian Husky can romp happily across a winter wonderland, while a tiny Chihuahua would much rather be huddled in your lap while you sip your peppermint cocoa. It is important to keep this in mind before you take your dog out for wintery fun.
Many small dogs really dislike going outside to do their business in the cold, snowy weather. Sometimes, they will refuse to go outside until it is too late, so please go easy on them if they have an "accident" in the house. The weather can be rough on their paws, fur, and generally unenjoyable for some breeds, so try to accommodate your pets' needs. You may need to remind them by going outside with them and praising them for a job well-done when they go. You may even need to shovel them a path to a spot where they can go without being submerged in deep snow.
These suggestions are important to remember as the cold months approach in order to ensure your pets have a safe and comfortable winter. If you have any questions regarding the safety of your pet, consult your veterinarian about how your animals can enjoy the snow as much as us Coloradoans do.
Dr. Sofia Kalkstein is an emergency veterinarian at Aspen Meadow Veterinary Specialists. AMVS is a 24-hour veterinary facility providing specialty internal medicine, surgery, neurology, oncology, emergency and critical care, physical rehabilitation, and blood bank services for pets. They are located in Longmont at 104 S Main St. For more information, go to www.AspenMeadowVet.com.

Print This Post