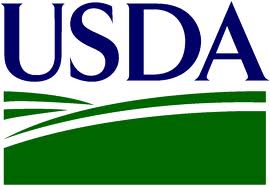 USDA Rural Development Guaranteed Loan Program
Now Available Through Funding Partners
Fort Collins, CO, November 28, 2011 – Funding Partners (FP), a not-for-profit financial institution, is excited to announce the availability of Rural Development (RD) 502 Guaranteed Loans, originated through Funding Partners.
The RD Guaranteed program serves families and individuals in the form of a single family home loan that provides 100% financing for home purchase in rural communities and unincorporated areas of Colorado. Funding Partners will be the loan originator for buyers interested in qualifying for a RD Guaranteed Home Loan and interested parties will work with Funding Partners staff from pre-qualification through loan closing.
The 502 Guaranteed Loan Program consumer base consist of households who qualify as low to moderate income, earning 115% or less of the area median income (AMI) as determined per county. The program provides a much-needed resource for individuals and families that often experience tremendous difficulty in saving for the down payment required for other financing options.
According to Connie Ealey, Funding Partners' Loan Programs Manager, "Offering the USDA Rural Development Guaranteed Loan Program compliments the organization's mission of creating access to capital and credit to underserved communities and populations." Ealey continues, "This new program allows Funding Partners to establish a dynamic collaboration of professionals aligned in the interest of hardworking families living outside the urban markets."
In cooperation with local community agencies, Funding Partners envisions partnership opportunities with public, private and non-profit agencies, realtors, and other industry professionals to enhance local awareness and outreach efforts. In addition to the Direct program partnership with Rural Development, FP will work with local housing authorities in eligible areas to assist with the RD Guaranteed program awareness and to also utilize support services and homebuyer education courses.
For further information regarding Funding Partners or the Rural Development 502 Guarantee Home Loan program, please contact: Connie Ealey or Megan Ferguson, (970) 494-2021 or by email connie@fundingpartners.org or megan@fundingpartners.org .

Print This Post