The 2009 Open Lands Visual Artist of the Year, Diane Findley, will unveil several paintings inspired by Larimer County Open Spaces at a show entitled "Open Landscape Paintings" Friday, Oct. 2, from 5 to 7 p.m. at the Cache Bank and Trust at 100 S. College Ave., Fort Collins.
Findley has been diligently working on her paintings since she was chosen as the 2009 Visual Artist of the Year in March, and this event showcases the pieces created from the partnership between Findley and the Open Lands Program. There will be several paintings displaying different scenic locales in Larimer County-managed open spaces.
A long-time Fort Collins resident, Findley works in the mediums of painting and pottery, and has been actively involved in the local art community for over 30 years. Findley is a member of the Trimble Court Artisans Co-op and has been involved with the Larimer County Food Bank's Empty Bowls program, the City of Fort Collins' Art in Public Places campaign, and the Fort Collins Symphony Orchestra "Color of Sound" event.
Please stop by to celebrate Findley's art and Larimer County's continued commitment to protect important landscapes in Larimer County.
To learn more about the Open Lands Visual Artist Program, please visit the Web site at: www.larimer.org/openlands/artist.htm.
News Image: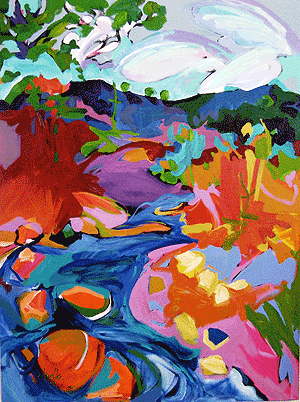 Category Lead:
Category Secondary Featured Story

Print This Post