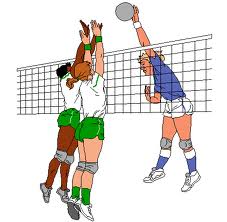 Vollitude Volleyball Club, LLC is a new volleyball club located in the Northern Colorado area. They are forming two girls teams for the 2012 club season – one at 17's and one at 12's. They hope to grow the club and have additional teams in the future.
The 12's team is full and the tryouts for the Vollitude 17 & Under Club Team for 2011-2012 will be held on Monday, November 14 at 5:30 p.m. The tryouts will be in the gymnasium of the Calvary Church, 21st and Gay Streets in Longmont. Players must be born on or after Sept. 1, 1994. Please visit www.vollitudevbc.com "TRYOUTS" for more information, including USAV required junior membership information, to pre-register for the tryout, all tryout paperwork/forms, etc. If questions, please call Carol at 970-690-3441
According to the club's website, practices will be held twice per week in the Berthoud/Loveland/Longmont are. The estimated cost of participation in the coming season is $900 to $950.
The club website has additional information. If you have unanswered questions, please call Carol Ward at 970-690-3441.

Print This Post