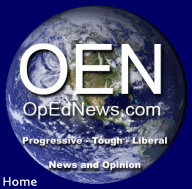 By Larry Everest
Threats, Aggression, War Preparations…and Lies–U.S. and Israel Accelerate Campaign Against Iran
Just what is it the U.S. and Israel are really defending and seeking to preserve? They're working to preserve U.S. domination over this whole region in service of a global empire of exploitation imposed and maintained by massive violence. And if there's a debate among them, it's over how to best pursue that reactionary and criminal aim.
By David Swanson
Evidence of War Lies Public Pre-War This Time
When President George W. Bush was pretending to want to avoid a war on Iraq while constantly pushing laughably bad propaganda to get that war going, we had a feeling he was lying. After all, he was a Republican.
By Pepe Escobar
Why Putin is driving Washington nuts
Putin will be an ultra-tough negotiator on all fronts. They know Moscow will apply increasingly closer coordination with China; on thwarting permanent NATO bases in Afghanistan; on facilitating Pakistan's strategic autonomy; on opposing missile defense; on ensuring Iran is not attacked.
By Joe Giambrone
Imperial Death Mongers
Russia warns bloodthirsty western alliance against attacking Syria and Iran. Stakes could not be higher.
By Stephen Lendman
Bet on More Middle East War
Cheerled by America's major media scoundrels, war looks increasingly likely. Syria and Iran both are targeted.
Bomb, Bomb, Bomb, Iran: Who is Calling the Tune?
Bottom line: Israel could never even think about attacking Iran without U.S. aid, arms, military collaboration, and the all-around U.S.-led assault on Iran–and the preservation of Israel and its security is a key U.S. imperialist objective.
Will Netanyahu Defy Obama on Iran?
President Obama sent Israeli Prime Minister Benjamin Netanyahu home with a warning that Israel cannot count on U.S. support if it unilaterally bombs Iran. Top neocons are fuming and Netanyahu must weigh the risk of defying Obama on Iran and trying to deny him reelection
Netanyahu just got nervous
There's something in the air. Something new. Something as recent as this week's AIPAC conference. And for Prime Minister Benjamin Netanyahu, it's not something to be desired. American conservatives have begun to think out loud that President Barack Obama will win re-election in November.
Israel's Legal Case for Stopping Iran
In a world where nuclear weapons could soon be in the hands of a rogue nation like Iran, an Israeli preemptive strike on Iran's nuclear facilities would be fully justified. Despite its ban on aggressive war, Article 51 of the United Nations Charter clearly recognizes a state's inherent right of self-defense against another state. Thus, Israel has full authority to act unilaterally or collectively in its self-defense.
Leslie H. Gelb: The Dangers of Warmongering on Syria, Iran
Those who can't wait to start a war with Iran tell us that Tehran is within three seconds, three months, or a year of developing a nuclear weapon. I promise you they don't know this for anything near a fact. They're trying to push Israel and the United States into a military attack against Iran.
Israel asks U.S. for arms that could aid Iran strike
Israel has asked the United States for advanced "bunker-buster" bombs and refueling planes that could improve its ability to attack Iran's underground nuclear sites, an Israeli official said on Thursday. "Such a request was made" around the time of Israeli Prime Minister Benjamin Netanyahu's visit to Washington this week, the official said, confirming media reports.
Report: U.S. Offers Israel Weapons to Stall Attack on Iran
The Obama administration has reportedly offered Israel upgraded military weaponry in exchange for delaying an attack on Iran until next year, after the November elections. The Israeli newspaper Maariv reports the deal was presented to Israel during President Obama's talks with Israeli Prime Minister Benjamin Netanyahu earlier this week. The U.S. offer reportedly included advanced bunker-busting bombs and long-range refueling planes. The bombs in question are said to be more powerful than Israel's current arsenal of bunker-busting weapons, granting Israel additional capability to strike Iranian facilities below ground. According to Reuters, an Israeli official confirmed Thursday that Israel has made a request for bunker-busting bombs and refueling planes from the United States.

Print This Post