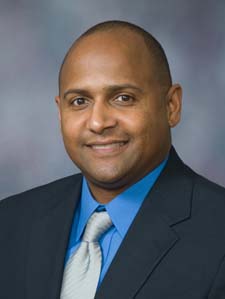 Emergency Manager, Todd Manns of the Berthoud Fire Protection District received the "Northeast Emergency Manager of the Year" award on Tuesday, March 7, 2012 during the Colorado Emergency Management Association annual conference at the Embassy Suites in Loveland. This prestigious award recognizes Emergency Manager Todd Manns for representing the ideals of professional emergency management.
Manns has been employed by the District for six years; his position as an Emergency Manager with the District is a volunteer. He has numerous certifications in incident management to include Type 3 Planning Section Chief. Manns has developed incident management curriculum, which has been approved through the Department of Homeland Security, and has instructed numerous incident management courses throughout the nation. Manns has responded on several disasters in Colorado as well as nationally to assist in managing response.
During his tenure with the District, Manns has been instrumental in developing the Districts' National Incident Management System (NIMS) "Implementation Plan" by instructing both uniform and civilian staff multiple incident management courses. Manns wrote the Districts "Emergency Operations Plan" and "Continuity of Operations Plan" (COOP). He recently completed a risk and vulnerability assessment of the railroad traversing the District. Risk and vulnerability assessments were completed by Manns and Chief Charles on several infrastructures within the District.

Print This Post