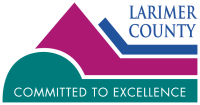 Larimer County Workforce Center
April Employers' Roundtable
Thursday, April 15, 2010
Google-icious
The next session in this season's series of Employers' Roundtables, "Google-icious, " is scheduled for Thursday morning, April 15, 8:00 a.m.- 9:30 a.m., in the Columbine Room of the Fort Collins Lincoln Center. This seminar will be presented by Laurie Macomber of Blue Skies Marketing.
Google is everywhere. With its handy search engine and fun culture, Google has seeped its way into the everyday life of millions upon millions. What many people don't know is just how handy Google really is and how all their tools are FREE. "Google-icious" will teach the ins and outs of an Internet FORCE we have all come to know and love, but that is often not used to its fullest potential, especially by business. From Google maps to Google Apps, explore the vast world that is Google.
To reserve a seat for this, or any Employers' Roundtable, please register online at: www.larimerworkforce.org/roundtables or call Lori Zuccolin at 498-6606.
Employers' Roundtables are presented by the Larimer County Workforce Center and the Larimer County Enterprise Zone and are free of charge thanks to the sponsorship

Print This Post