Press Release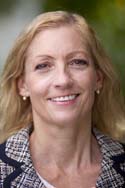 Former Thompson Board of Education member and small business owner, Karen Stockley, has announced her candidacy for the Larimer County Board of Commissioners representing District 3.
Karen has lived most of her life in Colorado, and in her district in Berthoud for over 13 years. She is married to Jay Stockley and is the mother of five children, all of whom have attended Berthoud schools.
Stockley has an extensive history of community service. She recently completed four years as Treasurer on the Thompson R2J Board of Education. She has also served on Berthoud's Planning and Zoning Commission, the School Board's Legislative Coalition, has volunteered at her children's schools and with her daughters at the Berthoud History Museum. Karen enjoys owning and running her own successful small business in south Fort Collins.
Karen cites her priorities as high-performance and cost-effective county government, job creation, support for small businesses and rural farms, excellence in education, quality county services, new-energy technologies, safe family-friendly neighborhoods, and open and responsive representation.
"I'm passionate about protecting and improving our quality of life in Larimer County," said Karen. "I believe my active involvement in business, community service, and our local schools has given me the knowledge and experience to meet the challenges facing Larimer County today. I'd be honored to be the next representative for District 3."
Commissioners must live in the district they represent, but they run at-large and are voted into office by all voters countywide.
For more information, go to www.karenstockley.com 

Print This Post