Daniel Skeen Reports on French-speaking Missionary Service in Canada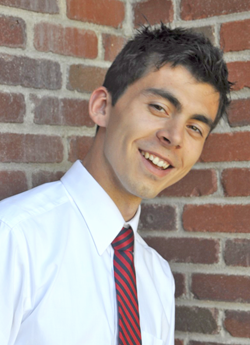 Daniel Skeen, a graduate of Berthoud High School has completed a two-year missionary assignment in Canada for the Church of Jesus Christ of Latter-day Saints.  Skeen served in the Canada French Speaking Montreal Mission. The areas of the Mission included all of Quebec and Eastern Ontario, Canada.
He will report on his missionary service in Sacrament Meeting of the Big Thompson Ward August 29 at l:00 p.m.  The ward meets in the LDS Church, 3800 Mountain Lion Drive in Loveland.
After graduating from Berthoud High School, Skeen attended Southern Utah University for a year before going to Canada.  He plans to continue his education at Colorado State University this fall where he will be studying Theater and French.

Print This Post