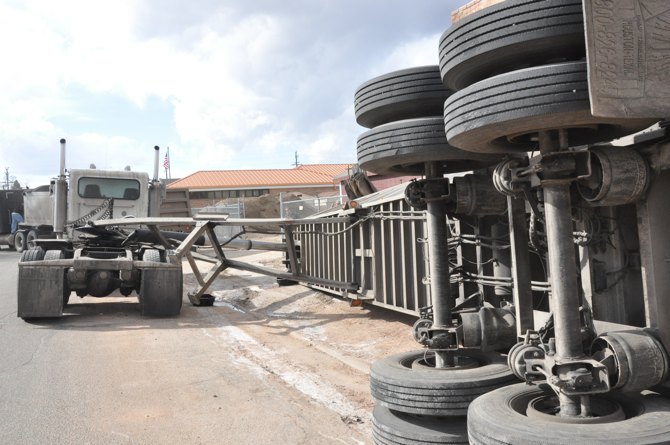 Fortunately, no one was injured when this truck tipped over on Friday. The truck from Vialpando trucking was delivering 25 tons of gravel to the Berthoud Street Department facility on Welch Avenue when the incident occurred.
According to employees on the scene, the trucks can not fit into to the compound so the normal procedure is to unload in front of the building and then use the front loader to move the gravel into the yard.
Observers said that the driver apparently raised the truck bed too fast on the slightly inclined roadbed and the truck lost its balance.

Print This Post