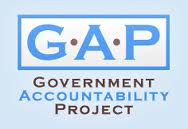 GAP Statement on Edward Snowden & NSA Domestic Surveillance
by Government Accountability Project on June 14, 2013 ( The Whistleblogger / 2013 )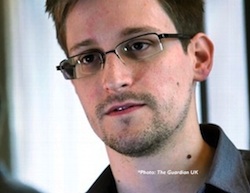 Recently, the American public learned that the National Security Agency (NSA) has conducted, and continues to conduct, wholesale surveillance of U.S. citizens through a secretive data-mining program. The program collects the phone records, email exchanges, and internet histories of tens of millions of Americans who would otherwise have no knowledge of the secret program were it not for the disclosures of recent whistleblowers. The latest of these whistleblowers to come forward is former Booz Allen Hamilton federal contractor employee, Edward Snowden.
As the nation's leading whistleblower protection and advocacy organization, the Government Accountability Project (GAP) would like to be clear about its position on each of the following points that relate to these significant revelations:
I. SNOWDEN IS A WHISTLEBLOWER.
Snowden disclosed information about a secret program that he reasonably believed to be illegal. Consequently, he meets the legal definition of a whistleblower, despite statements to the contrary made by numerous government officials and security pundits. Sen. Rand Paul (R-Ky), Sen. Mark Udall (D-Co), Rep. Loretta Sanchez (D-Ca), Rep. Thomas Massie (R-Ky), and Sen. Bernie Sanders (I-Vt) have also expressed concern about the potential illegality of the secret program. Moreover, Rep. Jim Sensenbrenner (R-Wi) who is one of the original authors of the Patriot Act – the oft-cited justification for this pervasive surveillance – has expressed similar misgiving.
II. SNOWDEN IS THE SUBJECT OF CLASSIC WHISTLEBLOWER RETALIATION.
Derogatory characterizations of Snowden's personal character by government officials do not negate his whistleblower status. On the contrary, such attacks are classic acts of predatory reprisal used against whistleblowers in the wake of their revelations.Snowden's personal life, his motives and his whereabouts have all been called into question by government officials and pundits engaged in the reflexive response of institutional apologists. The guilty habitually seek to discredit the whistleblower by shifting the spotlight from the dissent to the dissenter. Historically, this pattern of abuse is clear from behavior towards whistleblowers Daniel Ellsberg, Mark Felt, Frank Serpico, Jeffrey Wigand, Jesselyn Radack, and recent NSA whistleblower Tom Drake.
III. THE ISSUE IS THE MESSAGE AND NOT THE MESSENGER.
As a matter of course, whistleblowers are discredited, but what truly matters is the disclosure itself. Snowden's revelations have sparked a public debate about the balance between privacy and security – a debate that President Obama now claims to welcome. Until Snowden's disclosures, however, the government had suppressed the facts that would make any serious debate possible.
IV. PERVASIVE SURVEILLANCE DOES NOT MEET THE STANDARD FOR CLASSIFIED INFORMATION.

GAP Statement on the Espionage Charge Filed Against Edward Snowden

Print This Post