Premier Gymnastics of the Rockies
By Wendy Kenner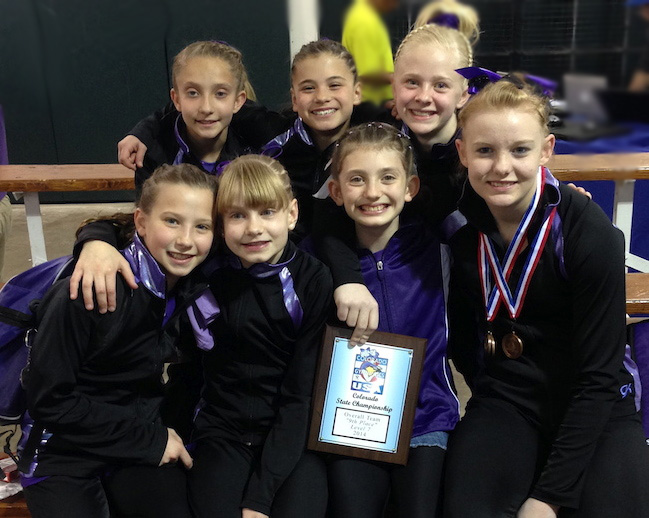 Photo by Haley Lindhardt. Top row from Left to Right, Kylla Justice, Kira Sanchez, Kaiya Lindhardt. Bottom row from left to right, Nicole Sims, Madison Blair, Katie Parsons, and Zoe Beard.
Premier Gymnastics of the Rockies Level 7 Optional Team qualified and competed at the Colorado State Level 7 Gymnastics Meet March 29and 30.  The meet was hosted by Xtreme Altitude in Lafayette, Colorado.
In the Level 7, 13 Year Old Division, Kaiya Lindhardt placed 3rd on Vault, 1st on Uneven Bars, and 3rd on Floor. She placed 3rd in the All-Around Competition. In the Level 7, 10-12 Year Old Division, Madison Blair tied for 4th on Vault. Lindhardt and Blair, along with Katie Parsons, Nicole Sims, Kylla Justice, Kira Sanchez and Zoe Beard, all qualified for the Level 7 Regional Meet. The Level 7 Regional Meet will be held on April 27-29, 2014 in Galveston, Texas.

Print This Post