Roger Clark, age 69, of Berthoud passed away on July 1, after a courageous 2½-year battle with cancer.
Clark was born on June 9, 1940, in Peoria, Ill., to Howard and Ruth Clark. He was an ironworker for 50 years out of Union Local 24. Clark and his wife owned R & S Structures, Inc.
He is survived by his wife, Paula Clark and children; Greg (Cheryl) Sorber of Broomfield, Geri (Jim) Casebolt of Lamar and Tammy Beckham of Denver; six grandchildren and three great-grandchildren; one brother, one sister, four nieces and one nephew.
Clark was preceded in death by his parents and his son. A memorial service will be planned at a later date.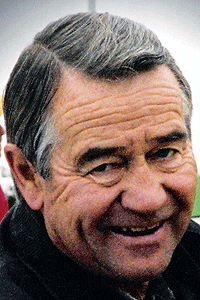 Print This Post