Robert James Newport, known by friends as "Bobby", 34 of Akron, formerly of Loveland, passed away at his home on July 4. He was born on Sept. 2, 1974.
He lived most of his life in Loveland and graduated from Loveland High School in 1993. He had lived in Akron, Colo., for six months and worked in quality control at Global Harvest of Colorado. He enjoyed his family and considered all he met as friends.  He was a kind hearted, fun loving guy who spent his leisure time golfing, working out, taking walks with his wife and playing with their grandchildren. He will be strongly missed by all who knew him.
He is survived by his parents Robert and Rita Newport of Berthoud; sister Rhonda (Steve) Bonham of Newburg, Ore.; brother Ryan (Laura) Newport of Arnold, Mo., and their children Cayden and Joella Newport; his wife Laurie Newport, Akron and her children Brian (Christy) Roberts and their children Kahli and Kalvin and Jennifer Roberts and children Hailey and Christopher, and Nicholas (Latina) Roberts of Texas, and their children Mateo and Joey.
Funeral services will be held today at 4 p.m. with reception to follow at Viegut Funeral Home. Viewing Thursday two hours prior to services. A private burial will be held at Loveland Burial Park.
Memorial contributions may be made to the Newport Memorial Fund in care of Viegut Funeral Home.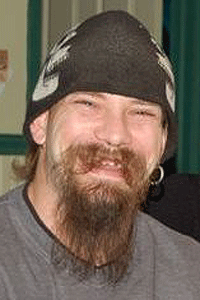 Print This Post