John Raymond Schmidt passed away June 23, 2009 in Rohnert Park, California. He was 58 years old.
The oldest of seven children, Schmidt was born on Feb. 14, 1951 in Denver to Alban and Mary (Groll) Schmidt. He attended Most Precious Blood and Mullen High School in Denver.

John graduated from Cherry Creek High School in 1969. He moved to northern California in 1978.
He was an audio specialist and speaker cabinet designer with Hard Truckers Sound Systems and Ultra Sound, Inc. and an AutoCAD specialist at AEC Technologies, both in San Rafael, Calif., and later a systems  network  specialist with CSW Stuber-Stroeh in Novato, California.
Schmidt was a member of the JBL Audiophile Forum, Aircraft Owners Pilots Association and the Animal Sanctuary and Care Society. He enjoyed aviation, gardening, automobiles, JBL Audio Equipment and playing bass with his band.
Survivors include his parents, of Berthoud; three brothers, Robert Schmidt (Lynn) of Littleton, David Schmidt of Boulder and Steven Schmidt (Rose) of Berthoud and three sisters, Sue Agiewich (Jerry) of Georgetown, Texas, Lisa Schmidt (Chris Primus) of Denver and Katie Feder (Michael) of Peekskill, N.Y.
A funeral service was held on Tuesday, June 30 at Ahlberg Funeral Chapel. Interment at Greenlawn Cemetery in Berthoud. Memorial contributions may be made to the Animal Sanctuary and Care Society, 699 Bridgeway, Sausalito, CA 94965. Share condolences at www.ahlbergfuneralchapel.com.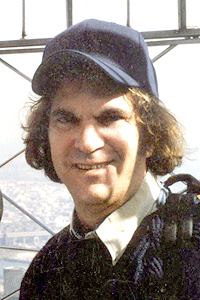 Print This Post