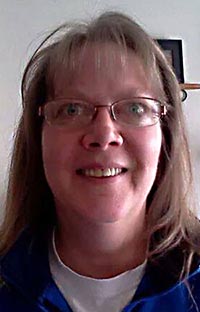 Debbie Lynn Siems, 48, of Berthoud, Colo., formerly of Fremont Nebraska, died Friday, June 20, 2014, at Presbyterian/St. Luke's hospital in Denver after a long battle with cancer.
Debbie Siems was born Oct. 12, 1965, in Fremont to Dennis and Janice (Swan) Mittelstaedt.
She graduated from Fremont Senior High School, then attended Omaha College of Health Careers where she got her degree in dental assisting. She also worked at Hero Sandwich Shop and Oilgear in Fremont, then later at Mountainside Medical in Boulder, Colo.
Debbie married Craig Siems on May 12, 2006, in Fremont and later moved to Berthoud.
Debbie loved the outdoors, traveling, spending time in the mountains, camping, ATV'ing, and was an avid University of Nebraska supporter. She was also involved helping friends of her daughter, Sarah, through life crises and doing everything within her power to help them succeed.
Debbie is survived by her husband, Craig Siems of Berthoud; son, William Poole; and daughter, Sarah Poole, also of Berthoud; her father, Dennis Mittelstaedt of Fremont; sister, Wendy (Terry) Klahn of Cedar Bluffs; brother, Allan (Jackie) Mittelstaedt of Omaha; niece and nephew, Emilee and Ethan; mother-in-law, Joyce Siems; brother-in-law, Brian Siems; stepson, Shane (Beckie) Siems; and longtime friend, Carrie Bartlett.
Debbie was preceded in death by her mother, Janice.
A memorial service will be held Friday at Grace Place Church in Berthoud. Burial will be at Fort McPherson at a later date.

Print This Post