Earl D. Sterkel of Berthoud went to join the Lord on Tuesday, July 28 at Longmont United Hospital following complication after open-heart surgery.
Sterkel was born in Loveland to Jacob and Christina Hohnstien Sterkel on March 8, 1940. He attended Loveland Schools and graduated with the class of 1958 from Loveland High School.

Formerly the Public Works Director for the Town of Berthoud, Sterkel's working life also included construction work, and was most recently manager of Sterkel Operations, L.L.C. during which he maintained and operated the waste water systems of three rural subdivisions near Berthoud and a resort complex near Loveland.
He and Annette Wykoff were married in Berthoud at First Presbyterian Church on March 13, 1960.
Sterkel is survived by wife Annette of Berthoud and daughters Debra D. Aitchenson (Mike), Laura A. Sterkel and Lisa S. Mueller (Chuck) of Loveland
Grandchildren surviving are Desiree (Raphael), Mathew, Bennet (Christen), Aimee (Ryan), and Samantha (James) and Great grandchildren Leticia, Mateo, Jordin, Marilyn, Isaac, Elayna and Avarie will all miss their "Poppie."
He is survived by brothers Elmer J. Sterkel (Louella), Randy Sterkel (Ilene) and Glenn Sterkel (Joanne) all of Loveland and a sister Bettylou Iverson of Las Vegas, Nev., and many in-laws, nieces, nephews and cousins and dear friends.
Preceding him in death were his parents, brother Edward and sisters-in-law Amender Wykoff and Clara Sterkel and Dean Iverson many beloved aunts, uncles, and cousins.                                                                                                                                                                                                                        
A celebration of Sterkel's life was held Monday, Aug. 3 at the First Presbyterian Church of Berthoud. Inurnment of cremated remains will follow the service. Contributions may be made to the Earl D. Sterkel Memorial Fund in care of Kibbey-Fishburn Funeral Home.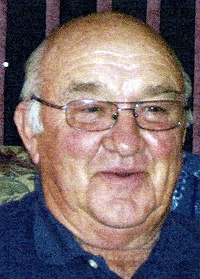 Print This Post