Lloyd Carl Conder passed peacefully with his family on Aug. 8 at the Life Care Center of Longmont. He was 83.
Born on Aug. 11, 1925, to Carl and Opal Conder, he was a life long resident of Berthoud. Conder is survived by his sister Darlene (Bob) Botos of Loveland; daughter Glenda Conder of Louisville, and son Allen Conder of Casper, Wyo.; granddaughter Alisha (Michael) Conder, and great-grandson Tyler of Denver and several nieces and nephew. His loving wife Dorothy preceded him in death.

Conder graduated with the Class of '43 from Berthoud High School and Colorado State University in 1978. He enlisted in the Navy after high school graduation, served in the Pacific Theater and was honorably discharged in 1946. As an electrical contractor he held a Master Electrician License from 1948-2002, and also worked for a rural domestic water system, food-processing plant and taught vocational education. Conder served on the Town of Berthoud's City Council for six years.
His Masonic Lodge membership began with Berthoud Lodge #83 in 1949 and ended with Longs Peak Masonic Lodge #197 spanning 60 years. Conder was a Past Master of the Masonic Fraternity and Order of Eastern Star. He was also a member of the Berthoud Historical Society and was a past president. He enjoyed hunting and fishing and being in the mountains.
Please join his family for a celebration of his life on Aug. 14, at the Kibbey-Fishburn Funeral Home, 1102 Lincoln Ave. in Loveland. A viewing and visitation with family present will begin at 1 p.m., with services following at 2 p.m. Interment will follow at Greenlawn Cemetery in Berthoud. Memorial contributions may be made in care of Kibbey-Fishburn Funeral Home to the Longs Peak Masonic Lodge #197 or HospiceCare of Boulder and Broomfield Counties.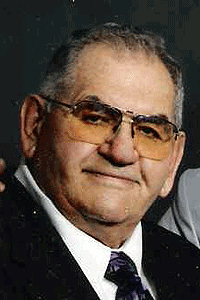 Print This Post