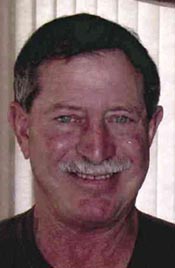 George Becker Botterill of Loveland, Colorado passed away suddenly at home on August 7, 2014.
George was born October 26, 1947 in Denver, Colorado to John Robert Botterill and Helen Josephine (Becker) Botterill. He lived in Denver until 1961 when the family moved to Berthoud, Colorado. After graduating from Berthoud High School in 1965, George entered the U.S. Army and served his country in the Vietnam War. He was an avid sportsman, highly respected heavy equipment operator, loving husband, father and grandfather.
He was preceded in death by his parents. He is survived by his wife Cindy of Loveland, son Adam (Jennifer), grandchildren Zavier, Jayden, and Bailey of Johnston, brother John (Jan), sisters Julie (Bruce) Bowler, and Mary Lafferty, and his many nieces and nephews.
Visitation will be held at Viegut Funeral Home on Sunday August 10 from 2-4 pm. The memorial service will be on Monday August 11 at 10 am at Immanuel Lutheran Church in Loveland (4650 Sunview Dr.) Burial will be at Fort Logan National Cemetery on Tuesday August 12, 2014 at 1 pm at Staging Area "A".
Memorial contributions to the Disabled American Veterans or Immanuel Lutheran Church. Blessed be the memory of George Becker Botterill. Go to www.viegutfuneralhome.com for condolences.

Print This Post