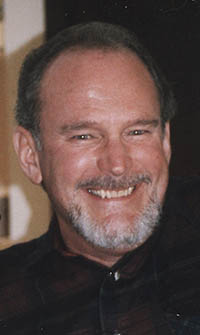 George Maxson, 70, passed away on Thursday, September 8, 2016. He was born in La Junta, Colorado on February 24, 1946. George graduated from Wasson High School, Colorado Springs in 1964. He was employed by Safeway where he retired after 34 years. He married the love of his life Margaret (Peggy) Schwab on February 14, 1970. They made their home in Berthoud, Colorado where they raised 3 strong girls. George truly loved his family!
George is survived by his wife, Peggy. His daughters, Tracy Stewart (Dean), Kristin Hall, & Melissa Doherty (Joe). Grandsons, Ryan Hall and Kyle Hall. Granddaughters, Allison Hall, Avery Doherty, and Isabelle
Doherty. His sisters Nancy Rorabaugh (Tom/4kids), Barbara Griep (Stan/3 kids), Anita Carner (Pete), Lenore & Tom Robertson, Candace Dill-Saport, Mark & Darren Dill, multiple cousins, nieces & nephews.
A celebration of life will be held at Immanuel Lutheran Church in Loveland, on Tuesday, September 13, 2016, at 10:30 a.m. With a reception to follow at the church. George is preceded in death by his parents: Harold and Georgia Maxson. And his Fur Family: Hunter and Sammy. He will be greatly missed!
In Lieu of flowers, memorial contributions may be made to Immanuel Lutheran Church in Memory of George Maxson. Go to www.viegutfuneralhome.com for condolences.
Thank you from The George Maxson family for your Love and Support!

Print This Post