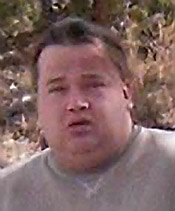 Leslie Shawn Baird, 42, of Berthoud, Colorado, passed away suddenly Saturday, February 1, 2014. He was born June 14, 1971 in Greeley, Colorado to Gary and Katherine (Katie) Baird. He attended schools in Loveland and Johnstown.
Shawn lived his whole life in the northern Colorado area. Shawn faced many challenges in life and never complained about any of his burdens. He was a strong and proud man and he loved his family deeply. His favorite times were spent going fishing and camping at Glendo Reservoir and attending as many of his nephews Beck and Sam's football games as he could. He enjoyed taking drives in the country, looking at the night sky, and listening to music.  He loved animals. He also enjoyed just spending time with his family (especially his parents and his niece and nephews).
Shawn is survived by his father, Gary Baird, his mother Katie Baird , brothers Brad (Dina) Baird and Chris Baird, his niece Faith Baird, nephews Beck and Sam Baird all of Berthoud. He is also survived by numerous Aunts, Uncles and Cousins.
A sister, Kimmie Baird, preceded him in death.
Shawn touched many lives with his kind heart and gentle way and he will be deeply missed.
Cremation has been conducted and a memorial will be held later in the spring. Condolences can be left for the family at www.viegutfuneralhome.com

Print This Post