Melissa Klepac Golay, 49, passed away due to cancer on Wednesday, Oct. 14, 2009.
She was a 1978 graduate of Berthoud High School.
Golay is survived by her husband Troy; daughters Jessica and Jennifer; son Benjamin, 8; grandchildren, and parents Ben and Mary Jane; and sister Janet.
A memorial service will be held on Friday, Oct. 23 at 11 a.m. at the Platteville Recreation Center, 508 Reynolds Ave., Platteville.
Those who wish to, can make a donation in her name to the Pancreatic Cancer Action network online at www.PanCan.org, or give to your local SPCA or humane society.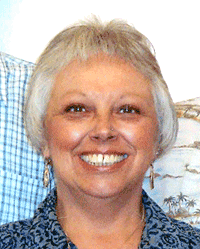 Print This Post