Jack R. Kidd, 77, of Berthoud was born in Utah to Henry and Leola Kidd. He graduated from high school in Billings, Mont., went into the Air Force for four years and returned to college, receiving a bachelor's degree in business from Idaho State University.
Jack married Carolee in Boulder in 1955. After serving as a computer programmer for 31 years at Sandia National Laboratories, Jack moved with his wife from Albuquerque to Berthoud in 2000.
He was a member of the United Methodist Church of Berthoud, a volunteer for Habitat for Humanity of Berthoud, a member of the Sweetheart Sam's RV Club of Loveland, a member of Sandia Roadrunners of Albuquerque and the LoveAir R/C Aircraft Modelers. He served two years in Berthoud on the BATS Advisory Committee. He was an excellent mechanic and enjoyed bicycling and operating radio-controlled model airplanes.
He is survived by his loving wife of 54 years, Carolee; sons Douglas (Margie) Kidd, Stanley (Michelle) Kidd; brothers David (Alice) Kidd, Paul (Gay) Kidd; six grandchildren: Kelsey (Andrew) Teske, Kristin (Michael) Demmert, Karina, Dillon, Adam, and Emerson; and great-grandchild Cooper Teske.
Memorial services will be held Saturday, Oct. 31, 11 a.m. at First United Methodist Church of Berthoud with a private burial at Greenlawn Cemetery.
Memorial contributions may be made to Habitat for Humanity of Berthoud, P.O. Box 1227, Berthoud, CO 80513 or United Methodist Church, P.O. Box 506, Berthoud 80513. For condolences, go to www.ViegutFuneralHome.com.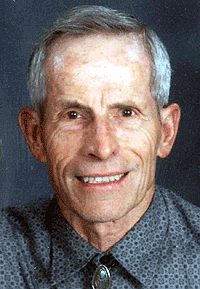 Print This Post