Pauline Laber, 93, of Longmont, passed away Monday, July 13 at her home. She was born June 28, 1916 in Berthoud to George and Elizabeth Seader. Laber grew up in Brighton and graduated from eighth grade at Tonville School.
She moved to the Longmont area in 1939 from Brighton and latter married Alex Laber on Oct. 1, 1939 in Berthoud.
Laber was a homemaker and mother and was a member of Zion Congregational Church in Brighton. She then attended Christ Congregational Church in Longmont, where she was active in the Women's Fellowship, church board and was a Sunday school teacher for many years. She loved her flower gardens, the outdoors, all her children and grandchildren.
She was preceded in death by her husband Alex in 2003, her parents, one brother, two sisters and two grandchildren.
Survivors include her two children, Robert Laber (Sherry) of Longmont and Dolores Jane Campbell (Joe) of Lyons; three stepsons, Henry Laber (Annette) of Hebron, Neb., Clarence Laber (Dorothy) of Loveland and Ed Laber of Middlebury, Ind.; two stepdaughters, Dorothy Dermody of Seattle, Wash., and Mary Louise Browder of Las Vegas, Nev.; three brothers; three sisters; 19 grandchildren; 32 great-grandchildren; one great-great-grandchild and numerous nieces and nephews.
Funeral services were held Monday, July 20 at Christ Congregational Church. Interment at Longmont Mountain View Cemetery. Memorial contributions may be made to Christ Congregational Church or to HospiceCare of Boulder & Broomfield Counties and sent to Ahlberg Funeral Chapel. Share condolences at www.ahlbergfuneralchapel.com.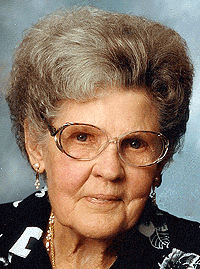 Print This Post