Lewis Vernon French, 85, of Berthoud, died July 19, in Longmont.
French was born on March 12, 1924, in Longmont, to Lewy and Ruth (Henderson) French. He graduated from Longmont High School in 1942 and attended Frye Aircraft School in Denver before becoming a farmer in the Berthoud area.
On Dec. 20, 1943, he married Shirley Buehler of Berthoud. Together they raised their family and conducted a dairy and farming operation on a farm they purchased south of Berthoud in 1950.
He was the secretary of the Old Ish ditch company for 28 years and served as president of the Larimer County Farm Bureau. French sat on the boards of the Berthoud schools and Intermountain Dairy and Denver Milk Producers. He was most proud to have made the original application for organizing the Little Thompson Water District and serve on the original board.
After retiring from farming he enjoyed woodworking. He was a longtime member of the First United Methodist Church of Berthoud and held many offices through the years. French and his wife of 66 years enjoyed world traveling.
French is survived by his wife Shirley of Berthoud, his daughter Marilyn Starkey (Paul) Las Vegas, Nev.; son, Mark French (Germaine) of Berthoud; grandson David French of Berthoud; brother Bill French (Ruth) of Grand Junction; sister-in-law Kay French of Tucson and aunt Marg Ottaway of Longmont.
He is preceded in death by his brother, Sid French.
Memorial Services will take place at 10 a.m. on Thursday, July 23 at First United Methodist Church of Berthoud. No visitation will be held. Interment in Greenlawn Cemetery in Berthoud. Memorial contributions may be made to the First United Methodist Church of Berthoud or to Berthoud Historical Society in care of Ahlberg Funeral Chapel. Share condolences at www.ahlbergfuneralchapel.com.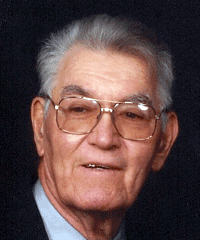 Print This Post