Virginia Lee Shannon, a longtime Loveland resident, died Tuesday, Aug. 18, at the Regional West Hospital in Scottsbluff, Neb. She was 86.
Mrs. Shannon was born Dec. 2, 1922 in Loveland, the daughter of Earl Wyatt and Della Thankful Armstrong.
She was the youngest of five daughters. Her four sisters, Kate, Erma, Estella and Eva, preceded her in death.
Mrs. Shannon attended elementary and secondary schools in Loveland, graduating from Loveland High School in 1940. While in high school, she was a member of the First United Presbyterian Church and was very active in its youth group and choir.
After graduating high school, she attended Parks Business College in Denver and was employed as a secretary with a legal firm in Denver during World War II.
On April 8, 1947, she married Bill Shannon, an acquaintance of many years whom she had started dating the previous year. The two made their home in Loveland, where Bill ran Derby Hill Market with his brother Leo.
Mrs. Shannon was very involved in church, school and horse activities. She spent many hours at the county fairgrounds, taking pictures and cheering on her children and husband in 4-H and rodeo events. She enjoyed entertaining, and friends and family were always welcome in her home. In her spare time, she enjoyed bridge, gardening (especially roses), pets, bird watching, traveling and frequent trips to Rocky Mountain National Park. She also enjoyed jigsaw puzzles and a challenging game of Scrabble.
In the fall of 1999, she and Bill moved to Torrington, Wyo., where she enjoyed spending more time with her grandchildren. She was also a member of the Torrington Catholic Church.
Mrs. Shannon is survived by her husband, Bill, of Torrington, daughter Carol Shannon of Estes Park, Colo., son Jim Shannon of Torrington, daughter Donna (Byron) Juma of Torrington, daughter Mary (Jim) Angell of Cheyenne, Wyo., seven grandchildren, one great-grandchild and numerous nieces and nephews.
Graveside services will be held at 11 a.m. Monday, Aug. 24, at the Loveland Burial Park, followed by a reception at noon in the basement of St. John the Evangelist Catholic Church in Loveland. Viewing will take place prior to the services, from 9-10 a.m., at Kibbey Fishburn Funeral Home, 1102 N. Lincoln Ave., Loveland.
In lieu of flowers, the family asks that memorial contributions be made to the Goshen County 4-H program in Torrington, c/o Kibbey Fishburn Funeral Home.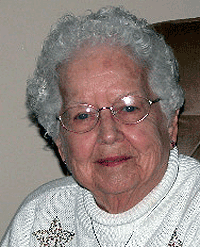 Print This Post