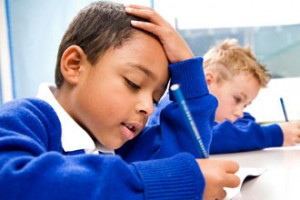 There has been much attention lavished on the subject of charter schools recently. The proposal of the Red Rock Academy in Berthoud has brought out a lot of emotion and rhetoric by those for and those against the charter school
Much has been written about charter schools in the United States and those articles may help shed some light on charter schools in general.
One of the most important questions is whether charter schools are superior to public schools. The answer seems to be "It depends."
I have compiled several articles so that it is convenient to read in one place.
Flint Journal
Are charter schools better than traditional public schools? Not necessarily
Published: Monday, May 18, 2009,
By Kristin Longley
GENESEE COUNTY, Michigan — Tameka Thompson had a feeling that enrolling her daughter in the International Academy of Flint three years ago would pay off — and so far it has.
Not only is her daughter making the grade, but the charter school itself also is pulling in high honors for its academic achievement among the urban population it serves.
But that's not always the case with local charter schools, most of them created a decade ago to provide parents with more choice in their child's education. Read More
Huffington Post
The Uncomfortable Truth About Charter Schools
By Larry Strauss
Veteran high school English teacher, basketball coach, novelist
The proliferation of charter schools has become one of the most divisive issues in public education. Proponents tout the successes of some and generalize it to all. They promote charters as desperately needed alternative to neighborhood schools they call "drop-out factories." Opponents characterize charter schools as anti-union agenda-driven corporate saboteurs of public education and labor unions. Read More
Deseret News
Are charter schools better alternatives to public schools and at what cost?
By Sara Lenz
Over the past couple of decades, charter schools have been touted as better alternatives to traditional public schools, with smaller class sizes and a result-oriented atmosphere. President Obama has said that he supports high-quality charter schools and encourages states to lift limits on charter schools. Read More
Techno.blog
Public Schools vs. Charter Schools: Facts not Myths
A new national study re-ignites the debate over the promise and limitations of charter schools. Created as alternatives to failing public schools, charter schools were supposed to offer more innovation and less bureaucracy. But what about academic achievement? Read More
The Christian Science Monitor
Study: On average, charter schools do no better than public schools
By Amanda Paulson,
More evidence is in that charter schools – at least on average – do no better than regular public schools.
Middle-school students who were selected by lottery to attend charter schools performed no better than their peers who lost out in the lottery and attended nearby public schools, according to a study funded by the federal government and released Tuesday. Read More
GreatSchools.org
By Carol Lloyd
Charter schools. In some education circles, these two words are enough to ignite a spitting match of statistics and impassioned rhetoric.  Read More

Print This Post