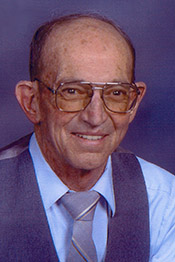 Harry O. Ayars, 69, lifetime resident of Weld and Larimer County Colorado, died Saturday, August 10, 2013, at Northern Colorado Long Term Acute Hospital, Johnstown, Colorado, after battling COPD (Chronic Obstructive Pulmonary Disease) for over 12 years.
Born January 19, 1944, in Greeley to Loren Orville and Beulah Lillian (Wickstrom) Ayars, he grew up on the family farm and ranch 18 miles northwest of Grover.  He graduated from Grover High School May 17, 1962 in a graduating class of 16.  In September 1963 he enlisted in the US Air Force where he received training in electronics and mechanics.  He was stationed in Texas, Illinois and Alaska.  He was honorably discharged November 18, 1965, shortly after the death of his father, to return to the farm to support his mother and youngest sister.
He farmed and ranched for several years and started school at Aims Community College in Greeley September 1968.  He graduated in March 1971 with an Associate in Liberal Arts degree. During school Harry worked odd jobs and part-time.  July 1972 he accepted employment with School District #6, Greeley and retired from there as a supervisor in their Grounds and Maintenance Division.
He married Mary Jane Payton, in Greeley on September 18, 1982. He lost Mary to liver cancer in March, 2001.
Ayars was a member of the Prairie Center and Hereford Community Churches while at Grover and later was a member at First Baptist Church of Loveland and lastly at the Park Regency Assisted Living ministry.  He collected and enjoyed shooting a variety of pistols and rifles, was a member of the National Rifle Association, enjoyed hunting and fishing, traveling and exploring.  While at Park Regency Assisted Living he was proud to serve as Vice President of their Resident Council.  His position has been continued past life as an honorary post.  He was also active in Bible Study and the Arts & Crafts classes.  He loved NASCAR racing, the Rockies and the Broncos.
He is survived by his mother, Beulah Creek of Loveland, three sisters: Lorraine Howard of Aurora, Jane Michals of Brighton and Joyce Forte of Fort Collins; and two stepsisters:  Sharlynn Wamsley of Berthoud and Dianne Honstein of Loveland.
Graveside services will be held at 10:00 a.m., Monday, August 26, Sunset Memorial Gardens, Greeley, followed by a luncheon reception at First Congregational Church, 2101 16th Street.  Donations in lieu of flowers may be given to Park Regency Activity Fund, 1875 Fall River Drive, Loveland, CO 80538.  Mark on the memo line:  In Memory of Harry Ayars.  Funds are used to pay for outings and meals for Medicaid patients who can't afford to join into these activities without outside funding.
You may offer sympathy at Kibby Fishburn memorial page.

Print This Post