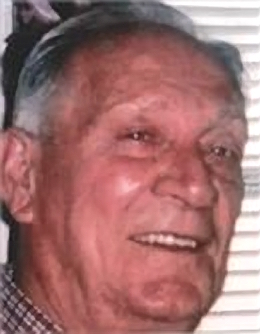 After a long, very courageous battle with cancer, Marvin Keith Davis aka "Curly" passed away at his home in Berthoud, Colorado, surrounded by the love of his family, on July 19, 2016 at the age of 75. He leaves behind much family and many friends.
Marvin was born December 4, 1940 to Robert and Doris Davis in Laramie, Wyoming. At a young age, he moved to Cheyenne. In 1960, he moved to Brooklyn, New York and joined the Glaziers Local Union 1087 in 1961. He was the youngest journeyman and became a foreman of 35 people. His crew worked on the Esso building and McGraw Hill building in New York, which at that time, were two of the largest plate glass projects in the world. This was something Marvin was very proud to be a part of.
He met and married the love of his life, Frances Koch on May 12, 1962. They raised 6 children together. In December 1977, Marvin moved his family to Berthoud, Colorado. He moved to Las Vegas in 1988 to fulfill his 'Keno' enjoyment. He moved back to Berthoud and started a successful business in 1991, the Abbott Glass & Door Repair.
Marvin left this earth with no regrets. He lived a long, productive life and was a very hardworking man. He worked with glass his entire life, right up until the day he fell ill 6 years ago. He enjoyed taking his family on vacations, loved music, dancing, going to Central City to play Keno, but most of all, Marvin loved his family. He was a jokester. He could make anyone laugh and his smile was contagious. He will be dearly missed.
Marvin is survived by his wife of 54 years, Frances Davis of Berthoud; son, Michael Davis (Jeannie O'Hare) of Berthoud; daughter, Theresa Alflen of Mead; son, Keith Davis (wife, Amber) of Berthoud; daughter, Linda Gingery of Berthoud; daughter, Barbara Branson (husband, Steven) of Scio, Oregon; son, Brian Davis (Michele Shaw) of Platteville; 15 grandchildren, Danielle, Rachael & Justin Davis, Derek & Heather Alflen, Logan, Auston, Quinton, Jaydon & Morgan Davis, Sonya & Jamie Gingery, Chazrick & Tiffany Branson, Brian Davis Jr.; 7 great- grandchildren, Gabriel, Stacy, Eric, Easton, Brooklyn, Braxtyn, Ashton, sister Marcia Roth of Longmont; nephew, Richard Roth. He was preceded in death by his parents, Robert & Doris Davis; parents-in-law Francis & Margaret Koch, two nephews Steven & Todd Roth.
Cremation is being conducted by Kibbey-Fishburn Funeral Home in Loveland. A Celebration of Marvin's life will take place at Berthoud Park, Saturday July 30, 2016 from 11:00 am to 2:00 pm. Everyone is welcome.

Print This Post