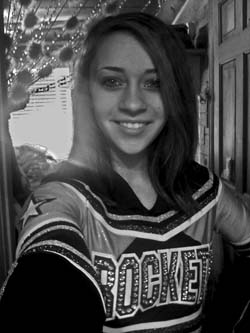 February 14, 1997 to March 18, 2011
Private Services will be held. Please make memorial contributions to: Nicole Bauer Memorial Fund, c/o Ahlberg Funeral Chapel, 326 Terry Street, Longmont, CO 80501. There are no online donations.
For Condolences and Tributes, visit In Memory of Nicole Kay Bauer at Ahlberg Funeral Chapel
Please join with Berthoud CARES in supporting the Bauer Family. We should have information up soon on how you can help this family in the days ahead.
Our thoughts and prayers are with each member of the Bauer family and their extended family and friends.
A memorial fund to honor the memory of Nicole Bauer has been set up. For details on this fund, go to Berthoud Cares/Nicole Bauer Memorial Fund

Print This Post