(November 24, 1943 – March 10, 2017)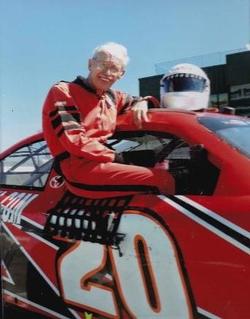 Norman Dave Roush, "Dave" as he was affectionally known, passed away peacefully, in the loving arms of wife Jean on Friday, March 10, 2017 in Springfield, Massachusetts.
Dave was born, November 24, 1943 in Newton, Iowa to his parents LaVerne and Frances Roush. The son of a race car driver, Dave and his brother Larry grew up around garages and race tracks, a playground where he honed his mechanical ability and developed his lifelong loves of autos and racing. Dave, from inception, was an amazing artist and dreamer. Through playing music, writing poetry and coloring our world with his cartoons – he made us think, love and laugh at ourselves. Later in his life he would passionately pursue computers and photography, mediums where he expressed his immense creativity and many talents. His Midwest upbringing instilled so many of the many qualities that we came to admire; his honesty, integrity, and honor; and ultimately, that which we loved and were victims of…his sense of humor.
He joined the United States Air Force, and assigned to the elite Air Police of the Strategic Air Command, he secured our nation during the height of the "Cold War", the "Cuban Missile Crisis" and "Vietnam". His service to our country landed him in colorful Colorado, where, through a blind date of mutual friends, he would meet his wife Jean. She was a 'love at first sight' that soon lead to marriage and lasted over 53 beautiful and incredible years. Together they would bring to life their daughter Laura and son Jeremy. Their family was complete and their many adventures began. Dave's love of the mountains, canoeing and the great outdoors made Colorado the perfect place to call home, raising his family in the Berthoud community. Dave was proudly employed by IBM in Boulder, serving 30 years and retiring as the plant Computer Hardware Planner.
He is survived by his loving family; wife Jean, daughter Laura of Ft. Collins, son Jeremy and his wife Debbie of Massachusetts; his most adored Grand Daughter Jordyn and husband Skylar, their son and his Great Grandson Arthur, so new to the world with so much beauty yet to be discovered.
As Dave's 'never give in' attitude was an inspiration for us all – To appreciate our lives, even when faced with great challenge and uncertainty. In lieu of flowers, the family respectfully asks for a donation to be made in Dave's name to: The Michael J. Fox Foundation for Parkinson's Disease.
Visitation will take place from 9:30 a.m. to 10:30 a.m. Monday, March 20, 2017 at Kibbey-Fishburn Funeral Home with a graveside service at 11:00 a.m. at Berthoud Greenlawn Cemetery.

Print This Post