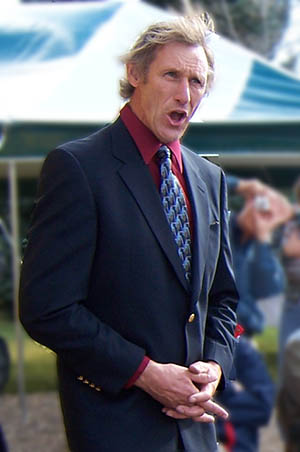 Peter N. Bridgman
January 24, 1946 – March 6, 2017
Peter Bridgman passed away peacefully on Monday, March 6, 2017 at his beloved home after eight long years of battling intermittent bouts of cancer. He was born in London, England, the son Ronald and Eleanor Bridgman. He earned his mechanical engineering degree in Manchester, England. He met his future wife Barbara while on a trip to visit his brother Tim, who was living in Denver, Colorado with his family. A two-year "courtship of correspondence" ensued, ending in a marriage ceremony in Denver in June of 1973.
He and Barbara emigrated from England to Pittsburgh, Pennsylvania in 1975, then moved to Grand Junction, Colorado but ultimately settled on a small acreage southwest of Berthoud where they lived for the past 38 years. He regarded his land as his "little piece of heaven right here on earth." His professional career involved selling equipment to the mining and construction industries. He never fully retired, even when cancer treatments made work increasingly difficult. He finished his working life with a company he dearly loved.
He was a loving, generous, hardworking husband and partner to the love of his life, his wife Barbara. He was a father and grandfather who always put his family first. Surviving to cherish his memory are his wife Barbara, daughter Trina Griffis, son Slade Bridgman, grandsons Alex and Tyler Griffis, sister-in-law SunRose Bridgman, niece Ellie Anne Booth and her husband Jay, nephews Sean Bridgman and Peter Ronald Bridgman and great nieces and a nephew. Preceding Peter in death were his parents and his older brother Timothy Bridgman.
Peter actively participated in his Berthoud community as a longtime member of the First United Methodist Church of Berthoud, Colorado, and in various local organizations. He was a co-founder of Berthoud Habitat for Humanity, and was named Citizen of the Year by the Berthoud Chamber of Commerce for his years of dedication. He also proudly served on two local water boards in recent years. Peter embraced life and met its challenges head on, always with a sense of humor. He strongly believed in doing activities one really enjoyed, like bird watching, gardening, and spending time with family. He loved his neighbors and was always ready to lend a helping hand where needed. After his diagnosis he continued to live life to the fullest, striving to maintain a positive attitude. He formed a lively cancer support group at his church, which met once a month to share experiences and knowledge; Peter often invited various professionals to come share information and possibilities.
A Celebration of Life will be held at the First United Methodist Church of Berthoud, 820 9th Street, Berthoud, Colorado, on May 6, 2017 at 3:00 p.m. The family requests that those celebrants who would like to share a remembrance of how Peter touched their lives bring a note card to the celebration. Cards will be available as well for those wishing to leave an impromptu message. A memorial fund, in loving memory of Peter Bridgman, has been established at the First United Methodist Church or please give to Berthoud Habitat for Humanity. Go to www.viegutfuneralhome.com for on-line condolences.

Print This Post